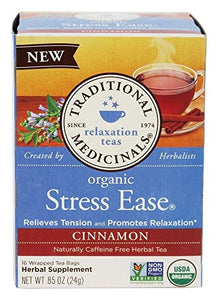 Herbal Power
Relieves stress, tension, and irritability.*
Taste
Warming notes of cinnamon with a hint of sweetness.
Plant Story
Modern problems like stress often call for ancient solutions, which is why we love the Native American herb skullcap. Our favorite skullcap hails from the Pacific Northwest, where we blend it with cinnamon bark and licorice root for a fast-acting, unwinding and grounding experience.
**Please note: our packaging is changing as of April 2019. If you happen to notice that the cartons of tea you receive in your order do not match the packaging images on our website, not to worry. Our tea has a 3-year shelf life. If you have any concerns about the product you receive, simply check the expiration date on the left side of our tea cartons to ensure your product is fresh and ready to brew.