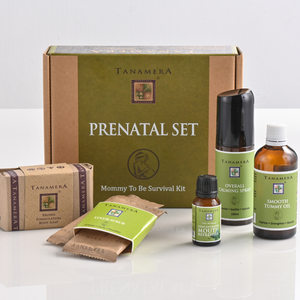 A SURVIVAL KIT FOR MUMS-TO-BE
Depending on who you ask, becoming a mum can be a
beautiful, insightful, magical or just pure
overwhelming experience. That is why for many
expecting mothers, a rejuvenating prenatal set that
focuses on self-care is especially appealing.
A little goes a long way as Tanamera's new prenatal set features a selection of safe, potent and essential skincare products that are guaranteed to make your day!