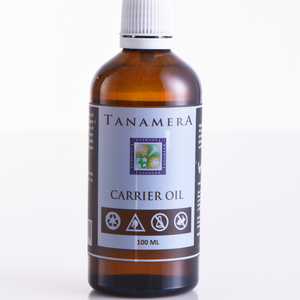 Tanamera carrier oil is light and non greasy yet able to moisturize and leave a soft silky feel to the skin. This custom blend of five cold-pressed plant oils (Grape seed, Sunflower, Jojoba, Wheat germ and Virgin Coconut oil) has a light feel, smooth glide, and terrific workability.
Excellent for all massage modalities from Swedish to Deep Tissue. Tanamera carrier oil is combined with emulsifiers naturally derived from coconut and palm kernel oil to allow these oils to magically rinse off with water.
Tanamera carrier oil is also preservative and fragrance free making it a perfectly natural base for your favorite essential oils.