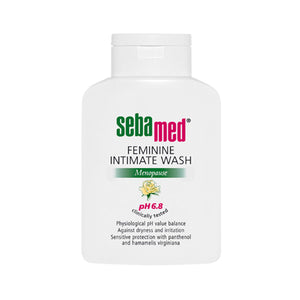 Feminine Intimate Wash pH6.8 provides natural and gentle cleansing of the external genital area and therapeutic support of intimate hygiene. It is especially formulated with mild active compound and matched to the pH value of 6.8, the exact pH level of the natural barrier of the intimate area. The calming and regenerative quality of the witch hazel combined with panthenol alleviate irritation and restore the physiological environment of the vulva.
Feminine Intimate Wash pH6.8 is suitable for daily cleansing and protection of the intimate area of pre and post-menopausal women. It maintains and stabilizes the correct pH 6.8 value of intimate area associated with menopause. This product also contains Piroctone Olamine which is an excellent anti-fungal ingredient prevents yeast infection. Formulated with 100% soap and alkali free, very economical and suitable for frequent cleansing of intimate area.
Application:
METHOD 1 – Pour out a small amount onto hands (as required). Lather, apply and rinse off.
METHOD – Add a few drops to water, foam lightly and wash.