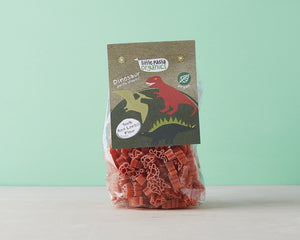 At Little Pasta Organics we are passionate about organic food. Inspired by the Italians' greatest export and love affair with the delicious, simple everyday food that is pasta, we have made it our mission to bring excitement and fun to your little one's plate.

Our delicious vegan pasta is made from the finest organic red lentils. Blending healthy vegetables into our pasta ensures that your little ones eat up their reds with no fuss and make mealtimes fun!

No added salt or sugar.
Fun and easy to prepare.
Suitable for 3Yrs+.
Certified Organic, Gluten-Free, Vegan-Friendly, Nut-Free.