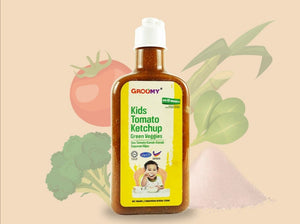 Kids Tomato Ketchup Green Veggies is a mixture of Tomato with Spinach Powder and Organic Broccoli Powder. It is rich in vitamins and a source of antioxidants that help strengthen kids' bones as well as improve development of their eyes.
It is appropriate for children aged 1 year and above. 
It is used as a flavoring and in cooking.