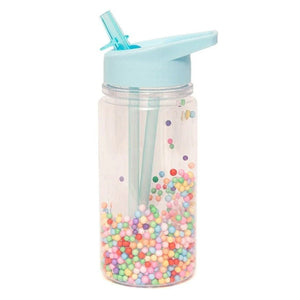 This bottle is for the best lunches at school.
Super cool double-layered transparent bottle with macaron-colored pops!
To complete your set, we have a matching pops lunchbox to go with this bottle.
Bottle holds 300 ml - 10 oz, tritan bottle +
PP lid + straw.
Please wash the bottle by hand only. We suggest not putting it in the dishwasher, as there may be a risk of steam entering the vacuum layer while washing.
Not suitable for microwave. BPA free -
PVC free - Phthalate free-food safe