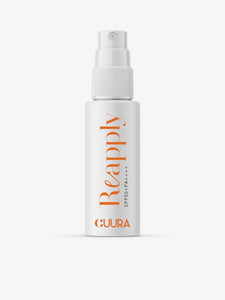 An easy on-the-go sunscreen mist with SPF 50+ PA ++++ that helps protect against uv aggressors and leaving a slight dewy finish. Works well on top of makeup too.
How to use:
1. Shake well before use.
2.Hold the spray bottle at least 15 cm away from the skin during spraying.
3. Use in a room with sufficient ventilation.
4. Avoid getting spray in your mouth, eyes, or nose.
5. Best to lightly dab the skin after to ensure even application.