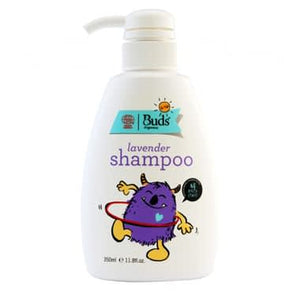 Size: 350ml
Recommendation
For kids 3 years old and above
Benefits
Wash your hair as regularly as you need as this shampoo is very mild and gentle to the scalp. Our planet and kid friendly ingredients include Aloe Vera to moisturize your scalp and Lavender which smells lovely, soothes and makes you feel relaxed and happy.
How to Use
Pump a teaspoon-worth of shampoo onto your palm; adding more if required for longer hair.  Gently work into lather on your wet hair then rinse thoroughly. Follow with Buds for Kids Hair Conditioner.
NOT ENOUGH SUDS? Our product is formulated using only plant-based cleansing agents which may result in less lather than conventional shampoos. Rest assured, this shampoo cleans as effectively yet gently. Besides, lather and foam do not have any correlation with cleanliness.