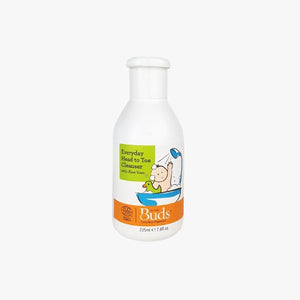 Suitable for growing babies, this gentle amino acid, and sugar-based cleanser is combined with soothing, hydrating Aloe Vera to cleanse and nurture your growing baby's skin.
For baby above 6 months old
Features:
For growing babies (6 months old onwards)
Amino Acid based cleanser
Soothes and hydrates your baby's skin
How to Use
As babies grow, they tend to require more thorough cleaning. Squirt some into baby's bath water or onto a wet flannel and wipe baby down, starting with his head and working downwards towards his feet.