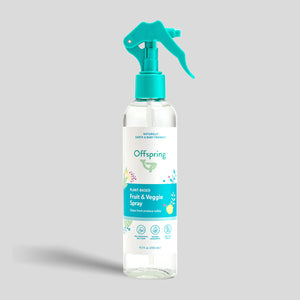 Exp: 10/2023
An edible formula that preserves freshness and removes unwanted contaminants.
Goodbye nasties
One spray keeps nasty germs away, especially during the pandemic.
Cleanses & Preserves
An all-natural plant-powered formula doesn't only cleanse but preserves the freshness of produce.
Odorless & Edible
Contains no artificial flavoring or fragrance.
Mindfully Made
Made with an effective green formula that is safe for you, your baby, and Mother Earth.
Non-Toxic Formulation
Made without sulfates, parabens, synthetic fragrance, formaldehyde, phthalates, phenoxyethanol, quaternion-15,
or other harmful ingredients.